The German New Medicine Discussion Group (this is a private group – click the picture below to join the discussion.)

August 12,

2018

| A belated thank you~!! to Natural Awakenings Magazine for once again helping us introduce German New Medicine to a broader readership.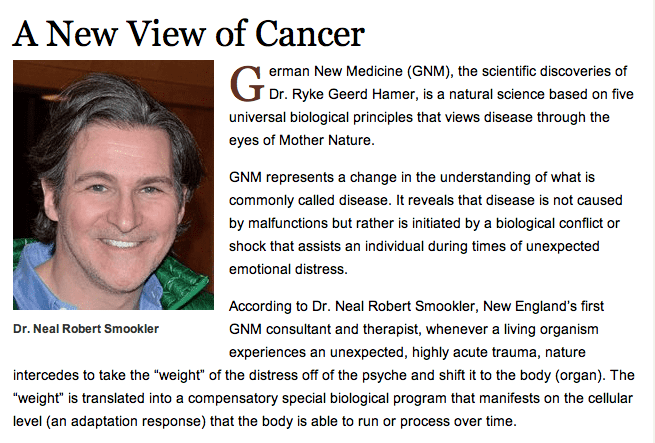 August 8, 2018 | Mission Statement updated.

July 19, 2018    Client share | Metastatic breast cancer to spine and pelvis.
July 17, 2018. GNM "life classroom" concept introduced. 

July 13, 2018. The International Chiropractic Pediatric Associations (ICPA) feature on German New Medicine.