Conjunctivitis or Pink Eye.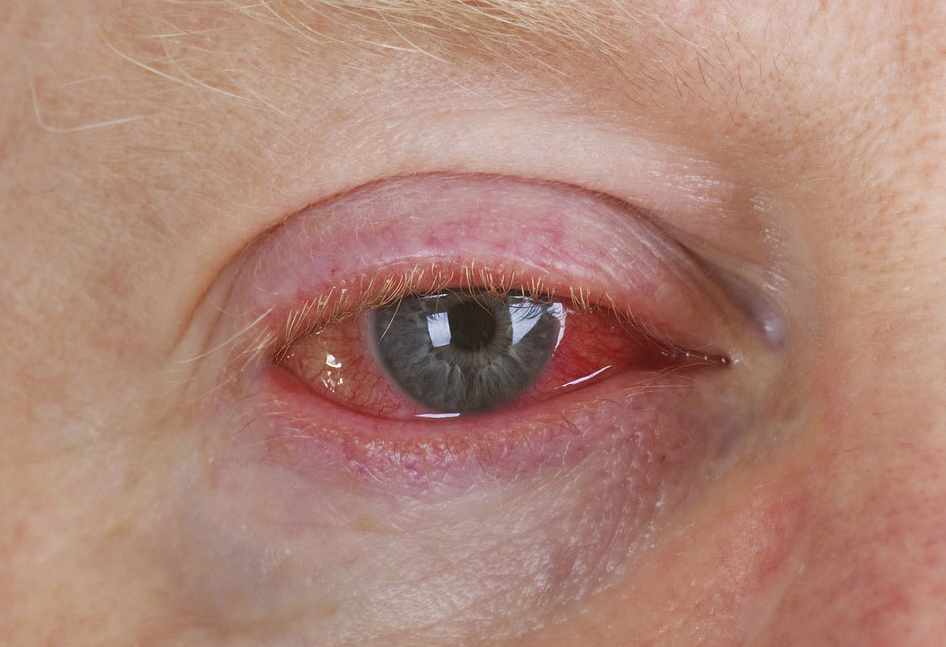 A client recently came to me with presented with conjunctivitis (pink eye) in her left eye.
As a German New Medicine practitioner this was one of the worst cases I had seen.
She called me on Thanksgiving Day in a panic as she had woken up that morning with her eye red, inflamed and itchy. She was somewhat versed in GNM so I asked her what had been going on in her life. Being around the holidays her daughter, who was all set to arrive for Thanksgiving called her a couple of weeks before to let her know that she may not be able to make it (her conflict-shock.)
Her job demands would be keeping her in flux as to whether she would be able to make it to Boston. One day the visit was on, the next it was off – all due to a job deadline at work that was in flux. These rollercoaster ups and downs went on for a couple of weeks prior to and leading up to Thanksgiving. My client had not seen her daughter in a very long time and this was a much anticipated reunion.
I state this as you will see by the healing phase that the intensity of the conflict active phase was great. The German New Medicine understanding of conjunctivitis is a visual *separation (losing sight of someone) causing ulceration of the conjunctiva during the conflict active phase. The evening prior to the holiday, she got a call from her daughter that she was indeed on the plane and would be arriving in a few hours (her conflict resolution.)
Upon resolution of the 'visual separation' biological conflict, the ulcerated area is replenished and symptoms of redness, itchiness and swelling ensue (blepharitis.) Her eye began to feel irritated within minutes of the resolution.
Because the brain relay is in the sensory cortex, laterality and relationships apply. My client's laterality was right, hence the manifestation in her left eye. She went through a fairly 'nasty' healing phase for a few days and her eye soon thereafter returned to normal.
*The separation may also be seeing someone, something that you did not wish to. In other words, you would have preferred to visually separate from that person or thing.
Conjunctivitis (Pink eye).