Laryngitis. Laryngeal Carcinoma.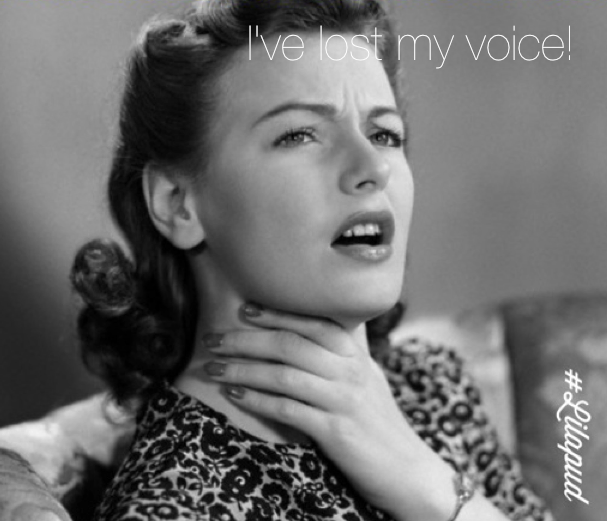 I've lost my voice! Laryngitis. We've all experienced it.
I received a text several months back which struck me a a bit strange as I had never received communication from this individual via text. As soon as I read the first four words – I lost my voice! … it became clear.
She was inquiring as to what could be the biological conflict responsible for laryngitis.
Thank God for Siri as I type at a snails pace. Upon inquiry, we determined that she lost her voice a few hours after appearing before a judge. She's an attorney and was in court representing a client.
Knowing that laryngitis was the resolution of a *nest fear, a nest fright – I asked her what had transpired the day before.
She explained to me that she absolutely was phobic (her dhs) speaking before a judge, but the day prior when before the judge, she felt unusually confident and the presentation went exceedingly well (her resolution.)
During conflict activity, the laryngeal mucosa or lining which is controlled by the sensory cortex ulcerates. Upon coming to terms with the conflict the ulcerated area is replenished with acute swelling.
When the vocal chords are affected, the voice becomes hoarse and in some cases, absent. When the laryngeal musculature is involved, coughing may express upon resolution as well.
Whenever this dear woman experiences a situation that makes her feels the same way as she did standing before the judge – she is susceptible to going an a track and relapsing into conflict activity.
If the above biological conflict was intense and of long duration, a laryngeal carcinoma may be diagnosed. It should be noted that a laryngeal carcinoma is simply a very deep expression of the above swelling and occlusion.
*For women, their territory is their nest. Their nest could be home or work related.
This blog is an educational only blog. The information and services contained herein should not be construed as a diagnosis, treatment, prescription or cure for disease.Those seeking treatment for a specific disease should consult with their physician in order to determine the proper, correct and accepted treatment protocol before using anything that is disclosed on this page. The above referenced material reflects Dr. Neal Smookler's individually held sincere belief regarding German New Medicine. Members, of course may believe about GNM as they wish; they need not believe as Neal does to receive wonderful benefits. Please visit our Legal page for more information.
Laryngitis. Laryngeal Carcinoma.