Tinnitus is a modern day malady that has gone pandemic, and yet for many, it has become the new frustrating norm.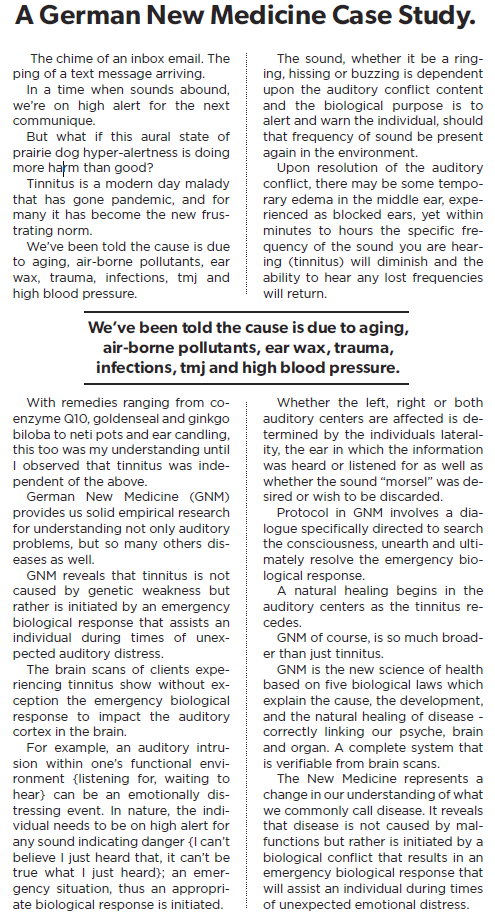 By NEAL ROBERT SMOOKLER
Dr. Neal Robert Smookler, New England's first (GNM) German New Medicine
practitioner and consultant resides in Hopkinton,
Massachusetts where he consults, in person and via
phone both professional and lay persons locally as
well as nationally.
Tinnitus. A German New Medicine Approach.