Biological Software.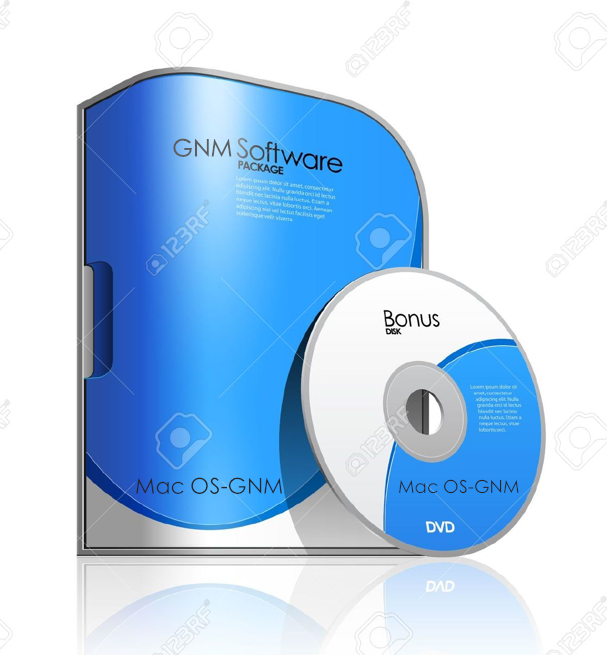 Let me be clear. Once and for all, especially the "condemnation prior to investigation" folks out there.
German New Medicine is not about mind-body simplisticism.
GNM is not about your thoughts creating a cancer or your feelings manifesting as this-and-that disease.
It is not an approach of negativism that one's "stinkin' thinkin" must have created this or that condition.
It is not about It is not about the emotional or psychological origin of illness.
Surprised?
Can we please understand this? Finally?
It is about the autonomic, automatic subconscious mind or Reflexive Brain protecting it's baby through the initiation of a biological "software" program, more commonly referred to as "disease."
A visit to the dentist and our blood pressure elevates. Our mouth waters over a delicious looking dessert. Anyone who has ever experienced butterflies in the tummy, dry mouth, sweaty palms and heart racing upon arising for the big office presentation understands the validity of the Reflexive Brain and most have experienced these most rudimental illustrations.
Let's call it Mac OS-GNM or GNMicrosoft Windows. A complete operating system, brilliantly designed – constantly running in the background to protect and preserve Nature's wonderful creation, i.e.,you and I.
We are not consciously involved in this process any more than we our relative to our nails growing, pupil's dilating or digestion occurring.
It is unconscious, automatic and reflexive.
We must make a distinction between a psychological conflict and a biological or reflexive conflict.
What's the difference you ask?
A psychological conflict involves the mind. It involves thought. It involves deliberation. It involves intention. It involves conscious awareness.
A biological conflict involves the Reflexive brain – it's involuntary, automatic and under no conscious or intentional control. The mind says, "The stove is hot. It would probably be a good idea to pull my hand off of it."
The organic brain just reflexively pulls it off." Think reflexive or automatic. No thought, no debate – just protection. The Reflexive Brain is all about insuring the integrity of the species.
There is no thought with the reflexive brain, only inborn servitude. In the same way the Reflexive or Organic brain beats our heart and breathes our lungs – it responds to an unanticipated schism within our being, with the same utility.
It may appear that the Reflexive Brain commands this software into expression. In reality there is no separation of the two.
When an individual is confronted with an unanticipated trauma, shock, difficulty, dilemma or conundrum which they must overcome in order to insure survival – yet the trauma or shock cannot, at least at that moment be resolved (the schism) – nature (the Reflexive Brain) intercedes and Mac OS-GNM/GNMicrosoft Windows takes over.
'You' have no say in the matter.
Mac OS-GNM/GNMicrosoft Windows is in place to take the "weight" of the shock off of the psyche and shift it to the body. The "weight" is translated into a compensatory, emergency adaptation "software" response that expresses on the organic or cellular level – what we call disease, that the body is able to run or process over time. This is nature's way of satisfying Abraham Maslow's need for self preservation as the translation from the psyche to the body buys time for the possibility of a conflict resolution.
The biological conflict associated with a malignant melanoma provides us with an eloquent demonstration. A melanoma is an expression of this "software" in play. A melanoma is the expression of an attack conflict, e.g. a verbal attack on one's integrity, a literal physical attack, the perceived attack of the sun's rays. If the biological conflict is too overwhelming to process, the Reflexive Brain interceded taking the weight of the distress is taken off of the psyche and shifting it to the dermis. The dermis responds with cell proliferation at the sight of attack, forming a compact melanoma which will provide a protective layer against another attack. You see, this GNM Operating System is not in fact flawed and fallible – rather it is in place to serve us.
The Reflexive Brain is about how our biology interprets the trauma or shock vs. how the mind does. Mac OS-GNM / GNMicrosoft Windows is about how our biology expresses that trauma on a cellular level. Both are in place to insure our welfare.
Understood in this new context, disease in essence serves the evolutionary purpose of maintaing the durability and continuance of the class of organism.
You may have to "sit" with this for a bit as we have been taught that illness is random, haphazardly striking it's victim(s) – we now have an understanding of how the Reflexive Brain and "software" serves nature.
This blog is an educational only blog. The information and services contained herein should not be construed as a diagnosis, treatment, prescription or cure for disease.Those seeking treatment for a specific disease should consult with their physician in order to determine the proper, correct and accepted treatment protocol before using anything that is disclosed on this page. Please visit our Legal page for more information.